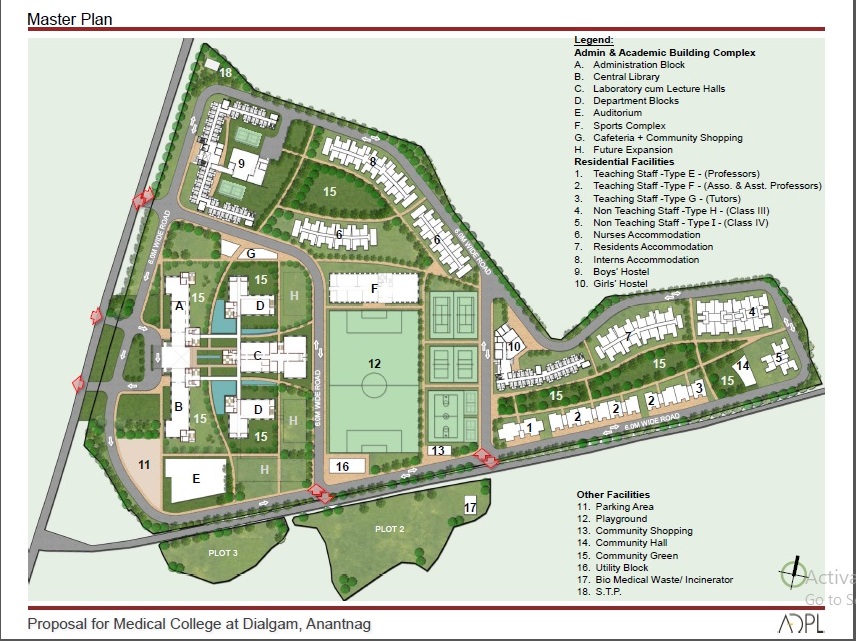 ABOUT COLLEGE
In order to improve state's health sector, creation of Govt Medical College, Anantnag with 100 admission annually, was one among the Five Medical Colleges announced in February, 2014 by the then Union Health Minster, Ghulam Nabi Azad under Centrally Sponsored Scheme –Establishment of New Medical Colleges attached with existing referral /Dist Hospitals at a sanctioned cost of Rs 189.00 crore.
It was on 15th of January, 2016 when the Technical Evaluation Committee of Ministry of Health and Family Welfare, GOI convened its first meeting and approved the establishment of 5 Medical Colleges on 5th of June, 2017 in the state of Jammu and Kashmir including Govt Medical College, Anantnag.
Subsequently, the state Govt in its Cabinet decision No 175/11/2017 dated 3-10-2017, approved these Medical Collages along with creation of 675 No. of posts of different categories and order No. 575-HME of 2017 dated 23-10-2017 to this effect was issued by Health and Medical Education Department.
Later on, the State Govt issued the orders for Posting of Designate Principals vide Govt order no 408-HME of 2018 dated 4-7-2018 and Prof. Shaukat Jeelani, Head Dept. of Surgery, Govt Medical College, Srinagar was designated as Incharge Principal, Govt Medical College, Anantnag.